Benjamin Gordon, Cambridge Capital CEO, Interviewed by Authority Magazine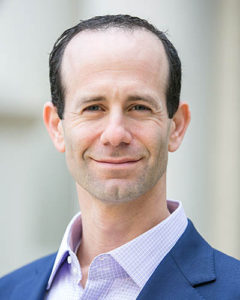 5 Things I Wish Someone Told Me Before I Became the CEO of Cambridge Capital, with Benjamin Gordon in Palm Beach
by Carly Martinetti, Authority Magazine
---
Excerpt from the full article
I had the pleasure to interview Benjamin Gordon. Benjamin has founded four companies over the course of his career. In 1999, while still in Harvard Business School, Benjamin founded his first business, 3Plex. At 3Plex, Benjamin built one of the first Internet-based transportation management systems (TMS) companies. At Harvard, Benjamin and 3Plex were finalists in the HBS Business Plan Competition. Thereafter, he raised $28 million, built a team of over 200 people, and earned recognition in the New York Times, Business Week, and elsewhere. Benjamin and the 3Plex team sold the company to Maersk in 2002.
In 2002, Benjamin went on to found BG Strategic Advisors (BGSA), an investment banking firm focused on transportation and logistics. BGSA services included M&A, capital raising, and other strategic advisory services. BGSA became the go-to firm for a wide range of companies in the supply chain sector. Clients included NFI, UPS, GENCO, DHL, Agility Logistics, New Breed, Agility Logistics, and others. BGSA was particularly well-known for its work helping entrepreneurs to maximize their value through a sale process. Sell-side clients included Wilpak, Converge, Dixie, Raytrans, OpenMile, and others.
In 2009, Benjamin decided to start another supply chain technology company. He founded EcoSquid, an ecommerce marketplace enabling consumers to remarket or recycle their used mobility devices. Benjamin sponsored a field story at HBS, and again won a finalist award in the HBS Business Plan Competition. Benjamin sold EcoSquid to uSell in 2012.
Around the same time, Benjamin made the decision to launch his private equity and investment firm, Cambridge Capital. The mandate for Cambridge Capital is to invest in high-quality, high-growth companies in the supply chain sector. Cambridge focuses on businesses that are entrepreneur-led, leaders in a niche, and seeking more than just money. Cambridge has assembled a team of former CEOs and business leaders of major supply chain companies, who serve as Partners or Operating Partners. This team includes the former leaders of firms or divisions at UPS, FedEx Supply Chain, GENCO, Kuehne & Nagel, JDA Software, and others. Cambridge has invested in companies including XPO, Grand Junction (now Target), Bringg, and others.
---
Thank you so much for joining us Benjamin! Can you tell us the story about what brought you to this specific career path?
I grew up in the transportation industry. My grandfather, Eugene Ribakoff, founded a truck leasing and car dealership business in 1948. His grandfather started a horse-and-buggy business called Morgenstern Express in 1903. So you could say logistics was in my genes.
When I graduated from Yale, I went into strategy consulting at CDI (now a part of Oliver Wyman). I began as a generalist. I discovered that I could make a bigger impact if I carved out a niche area of focus. Since I already knew about transportation, I decided to start there.
One of my first clients was a transportation company called XTRA Trailer Leasing. I spent close to a year working with them on their growth strategy. One area of opportunity I identified was third-party logistics. At the time, the 3PL market was still early in its development. XTRA did not end up moving into the 3PL arena, and instead chose to sell to Berkshire Hathaway. Having invested the time to develop a point of view on this new logistics and technology model, I decided it was an exciting opportunity to pursue.
Two years later, while I was at Harvard Business School, I noticed that other fragmented industries were spawning ecommerce startups. Two years before me, David Perry had started a company called Chemdex, automating the chemical sector. I thought, "Why not transportation?" And a month later, my classmate and co-founder Tania Yannas and I started 3Plex.
We worked very hard to get the business off the ground. It was difficult, because we were simultaneously trying to do several things: write the business plan, recruit employees, pitch customers, raise money, launch the product… and also stay in school! We both came close to getting kicked out for missing too many classes. In the end, it worked out. We managed to graduate. We were also lucky enough to win the finalist award for the HBS New Venture Competition. And Harvard Business Review wrote a case about our HR strategy. The irony is that we made a lot of mistakes in our HR strategy (and elsewhere). But that's a topic for another case.
We raised three rounds of capital at 3Plex. As the business grew, our roles evolved. Eventually it was time to exit. Maersk acquired the business in 2002.
As I reflected on 3Plex, I realized that I had gotten to know many CEOs in the logistics sector. Some of them were interested in our software, but more of them seemed interested in my advice. So I listened to my customers and decided to start an advisory business.
From 2002 to 2009, I focused exclusively on building BG Strategic Advisors into the best investment bank possible for the logistics and supply chain arena. We worked with outstanding companies all around the world. I spent a year commuting to Kuwait to work with Agility Logistics on their growth strategy and three acquisitions in Asia and the US. We would later work in China with YRC Worldwide, helping them to divest their Chinese freight forwarder. And we worked on many deals in North America, including private equity clients (Pharos Equity, GTCR), large corporations (UPS, DHL), mid-sized niche leaders (GENCO, NFI, New Breed), and high-growth entrepreneur-owned and led businesses (OpenMile, Raytrans, others).
Through my work at BGSA, I saw one particularly compelling niche in reverse logistics. GENCO had built a powerhouse in this arena, and would eventually attract FedEx as its acquiror. Why was nobody building a reverse logistics business in the consumer arena? So I wrote a business plan for EcoSquid, a marketplace focused on reverse logistics. At EcoSquid, consumers could resell or recycle their used laptops, cell phones, and electronics. I went back to HBS, sponsored a field study, and put a team together. We again won the Finalist award in the HBS New Venture Competition, but this time we built the company without venture capital. By 2012, we had drawn the interest of a public buyer called uSell, and we sold the company.
EcoSquid was effectively my first deal as a venture capital/private equity investor. I decided to go ahead and build an investment business. That was the beginning of Cambridge Capital.
At Cambridge Capital, we decided to focus on transportation, logistics, and supply chain technology. This made sense, as a natural extension of the prior decade of businesses we had built. Another key decision was to build out the team and start investing prior to raising a fund. I knew it would cost me more money in the short run, but I also believed it would enable us to build a track record. So we started with a team of Operating Partners. Over time, that team grew to include the former heads of Kuehne & Nagel's LeadLogistics business, GENCO, FedEx Supply Chain, the UPS Strategic Enterprise Fund, and others. In addition, we built out a team of investment professionals.
With this team and strategy in place, we started to invest. We started small, with deals like EcoSquid. Over time, we expanded. Subsequent investments included XPO (now a $10B+ public company), Grand Junction (subsequently sold to Target), Bringg, and others.
Today, I am proud of our team and capabilities. With our annual BGSA Supply Chain conference, we can assemble over 250 of the leaders in our industry, and create a network effect for our companies. I believe Cambridge Capital is well on the way to becoming the first choice for entrepreneurs in the supply chain sector who are seeking not just capital, but also value-added help. We can give CEOs the ability to gain access to customers, senior talent, strategic feedback, and acquisitions. Hopefully we will continue to build and grow on this basis.
Can you share one of the major challenges you encountered when first leading a company? What lesson did you learn from that?
. . .
For the full interview, please click here.